Introduction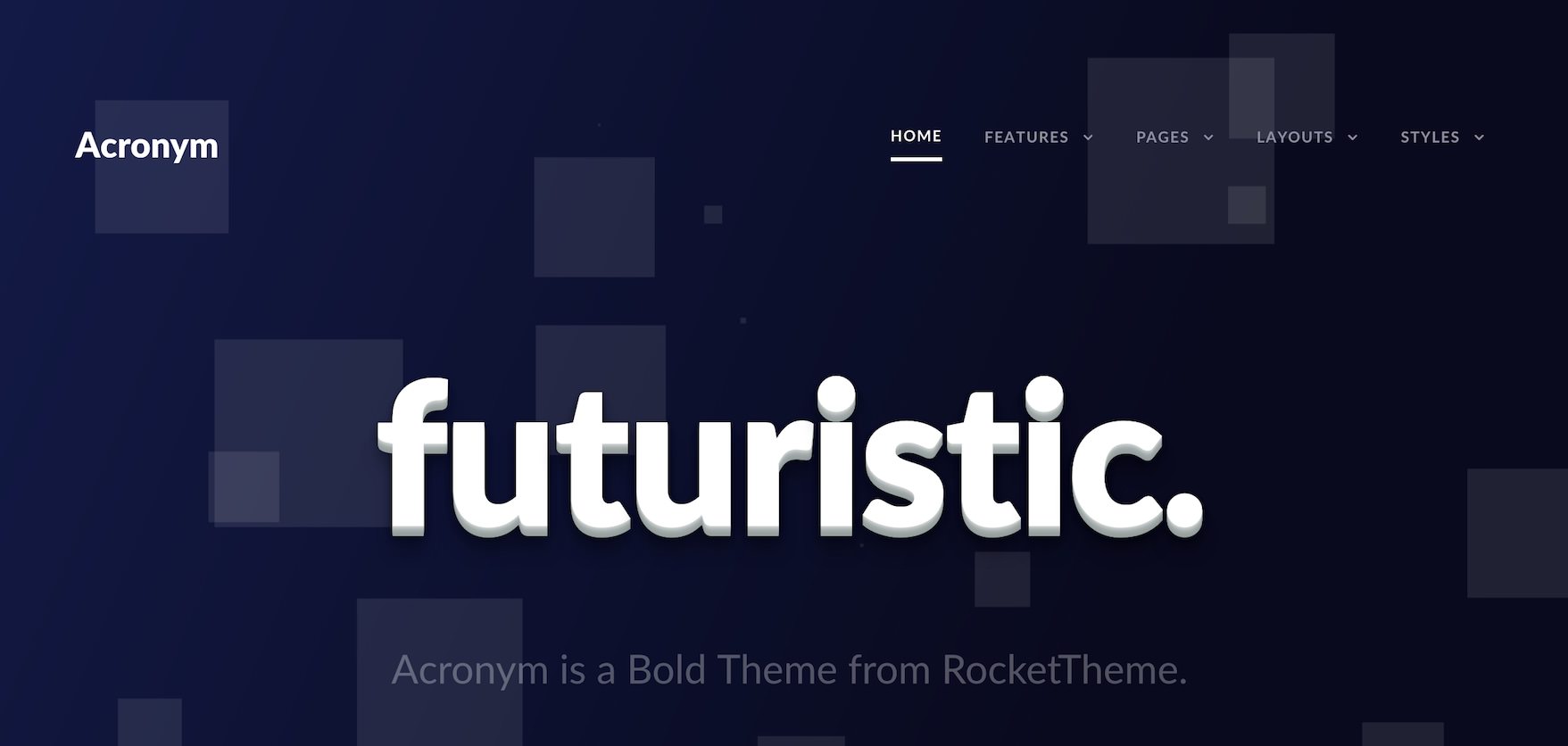 The Particles particle makes it easy to bring your site to life with gorgeous animated backgrounds that don't distract from your content. You'll find this particle in use in the Top section of the home page in our demo.
Here are the topics covered in this guide:
Configuration
Main Options
These options affect the main area of the particle, and not the individual items within.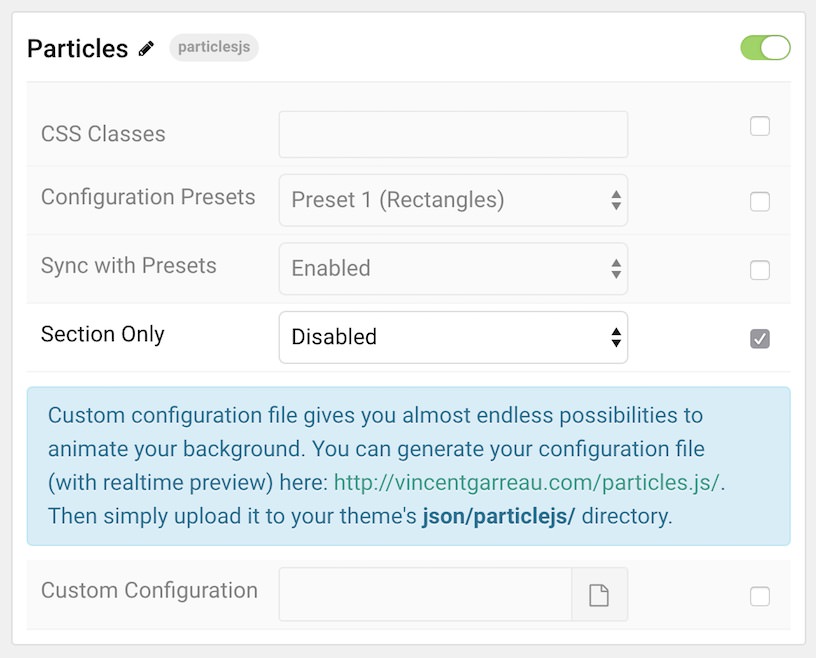 | Option | Description |
| --- | --- |
| Particle Name | Enter the name you would like to assign to the particle. This only appears in the back end. |
| CSS Classes | Enter any CSS class(es) you wish to have affect the particle. |
| Configuration Presets | Choose between rectangles, circles, triangles, polygons, stars, and circles and lines. |
| Sync Presets | Enable presets synchronization. For example, theme styles Preset 1 will sync with first particle configuration preset. |
| Section Only | Enable or Disable the display of the animation within the bounds of the section it is placed in. Disabling it displays the background on the entire page (see below). |
| Custom Configuration | Give your site a custom look with this field. Explained in more detail below. |
A custom configuration file gives you almost endless possibilities to animate your background. You can generate your configuration file (with realtime preview) here: http://vincentgarreau.com/particles.js/. Then simply upload it to your theme's json / particlejs directory.
The Top and Slideshow are where you would want to place this particle in Acronym if you wish to display the animation throughout the whole page by disabling the Section Only option.
---