Introduction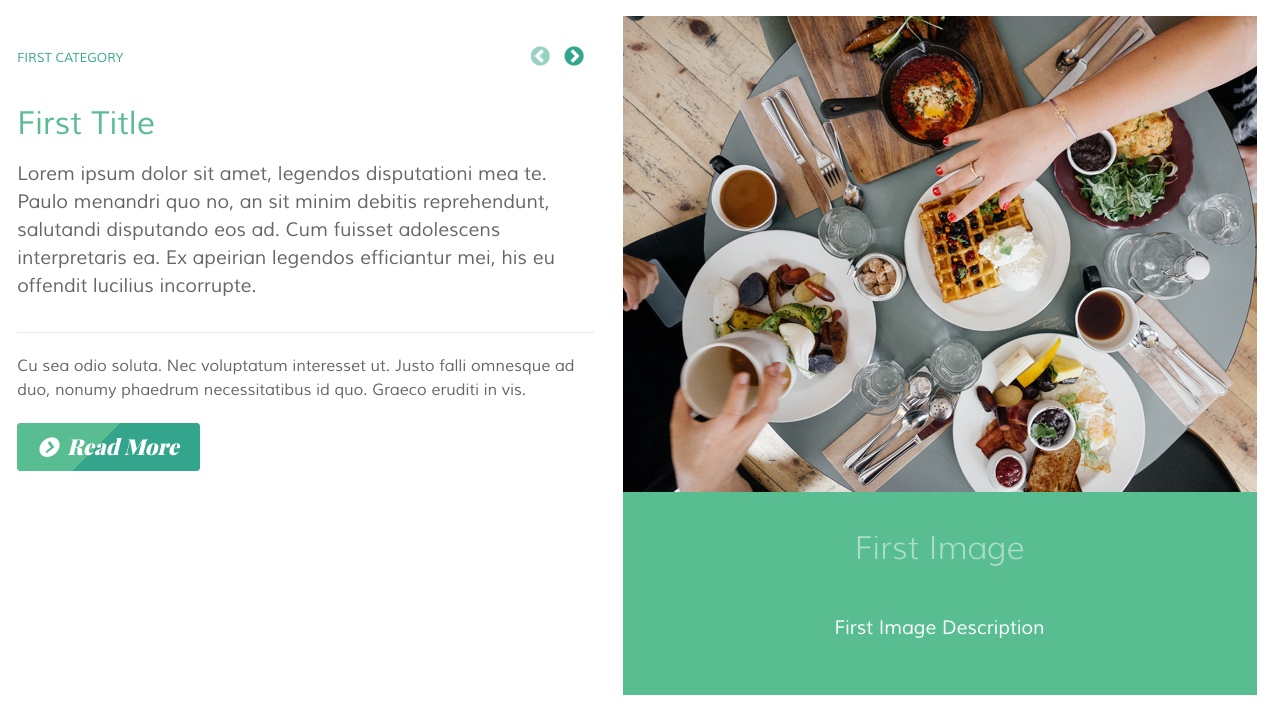 The BookBlock particle enables you to present content in a way that mimics a book, with its own page turning animation and plenty of room for written and visual content.
Here are the topics covered in this guide:
Layout
BookBlock items have a simple, yet robust layout that enables you to add a lot of different types of content in a single item. Each item spans both sides - or pages if you prefer - of the particle's layout.
Particle Content

One important thing is that the name of the item becomes the big title you see in the upper-left area of the particle on the front end. This is in contrast to most particles where the name is a simple reference you only see on the back end.
The rest of this content is set up as an item. Items can be added in the Block section of the particle's settings panel. Find out more about item settings for this particle here
Configuration
Main Options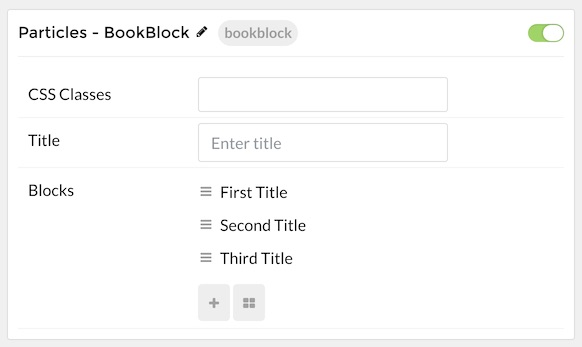 | Option | Description |
| --- | --- |
| CSS Classes | Sets the CSS class for the content of the particle. |
| Title | Sets the title of the particle, as it will appear on the front end. |
Item Options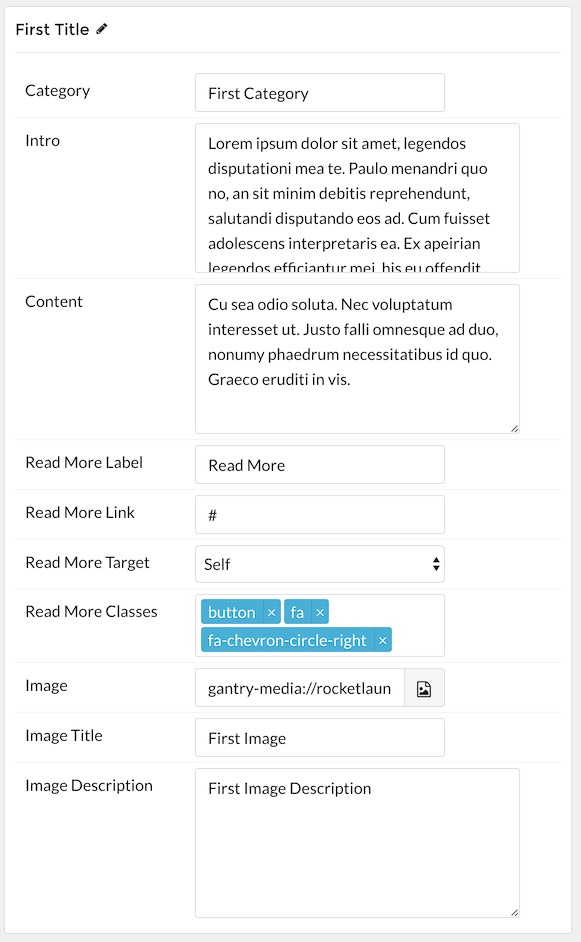 | Option | Description |
| --- | --- |
| Category | Enter the category you would like to appear in the particle. |
| Intro | Enter the introductory text you would like to appear in the particle. |
| Content | Enter the content you would like to appear in the particle. |
| Read More Label | Enter the text you would like to have link to the link you set in the Read More Link field. |
| Image | Select the image you would like to have appear on the right side of the particle. |
| Image Title | Enter a title for the image. This appears below the image. |
| Image Description | Enter a description for the image. This appears right below the title under the image. |
| Particle Name | Enter a name for the item. This name appears on the front end. |
---