Introduction

The Headlines
Here are the topics covered in this guide:
Configuration
Main Options
These options affect the main area of the particle, and not the individual items within.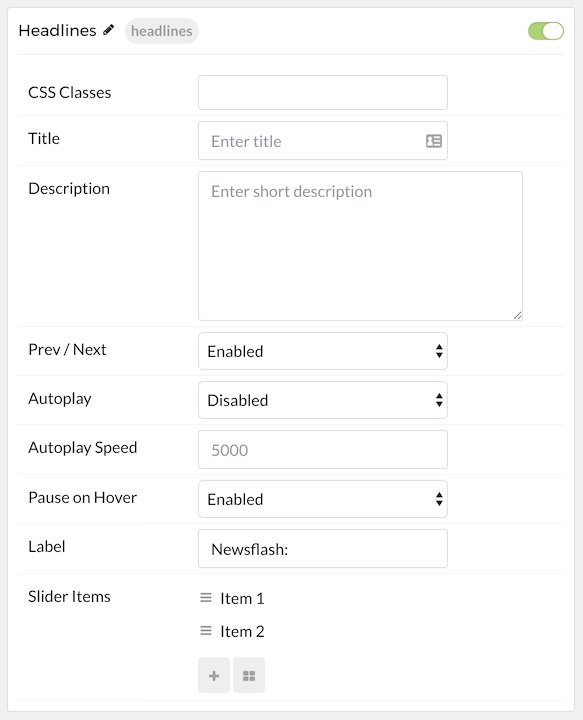 | Option | Description |
| --- | --- |
| Particle Name | Enter the name you would like to assign to the particle. This only appears in the back end. |
| CSS Classes | Enter the CSS class(es) you want to use in the content of the particle. |
| Title | Enter a title for the particle. |
| Description | Enter a short description to appear in the particle. |
| Grid Column | Select the number of columns you want to have displayed. |
Item Options
These items make up the individual featured items in the particle.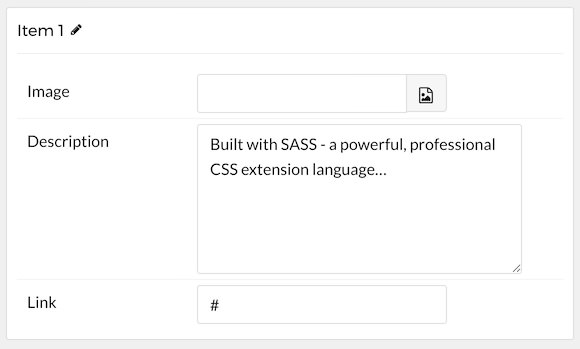 | Option | Description |
| --- | --- |
| Item Name | Enter the name you would like to assign to the item. This only appears in the back end. |
| Image | Select the image. |
| Description | Enter your text paragraph here. This is the main body of the content that appears on flip. |
| Link | Enter the URL you want the content to link to. |
---