Popular Features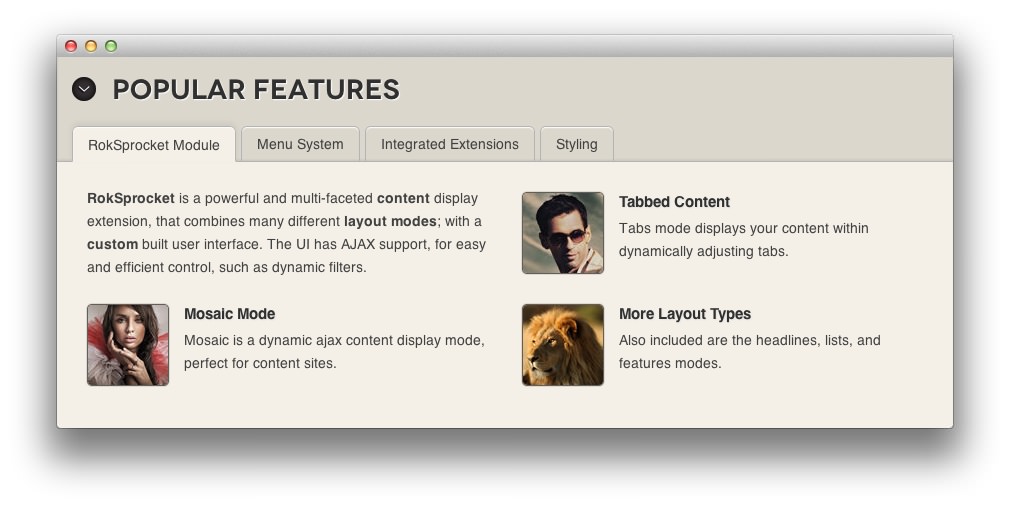 This area of the front page is actually the Featured Articles section. We linked an article titled Popular Features here, with the following in the Article Text field:
<div class="fp-popularfeatures">
<h2>Popular Features</h2>
[module-164]
</div>

This shortcode links to a RokSprocket module with Tabs layout type. Instructions for this module are listed below.
Details

| Option | Setting |
| --- | --- |
| Title | Popular Features |
| Show Title | Show |
| Access | Public |
| Position | sprocket-tabs-frontpage |
| Status | Published |
| Content Provider | Joomla |
| Type | Tabs |
Layout Options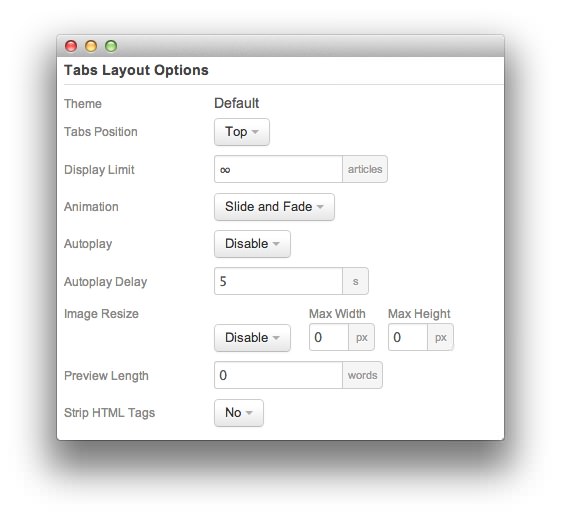 | Option | Setting |
| --- | --- |
| Theme | Default |
| Tabs Position | Top |
| Display Limit | ∞ |
| Animation | Slide and Fade |
| Autoplay | Disable |
| Autoplay Delay | 5 |
| Image Resize | Disable |
| Preview Length | 0 |
| Strip HTML Tags | No |
Advanced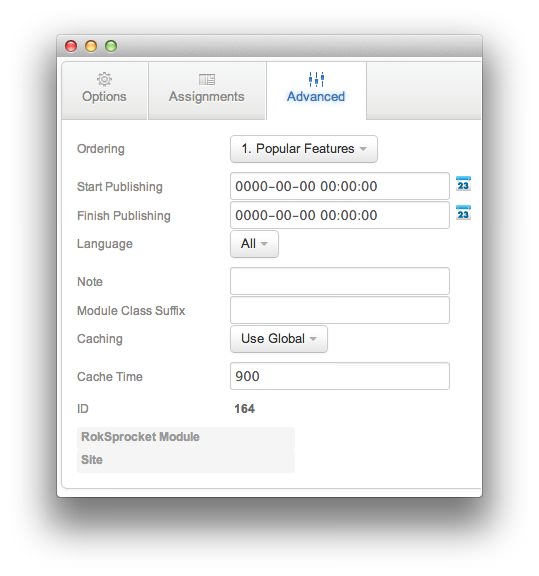 | Option | Setting |
| --- | --- |
| Module Class Suffix | |