Utility Section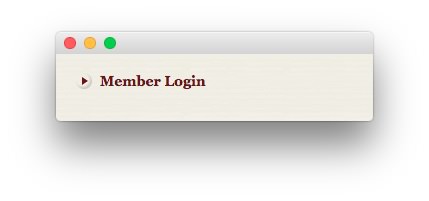 Here is the widget breakdown for the Utility section:
Gantry Login Button
The Gantry Login Button widget activates the Login pop-up which allows members to log in to their accounts on the frontend of the site. Simply drag this widget to the widget section (there's a separate widget section for the Gantry Login Form) and complete the following to replicate the demo.
Enter Member Login in the Login Text field.
Enter Logout in the Logout Text field.
Leaving everything else at its default setting, select Save.
This button doesn't do anything if there isn't a widget in the Popup widget position. In our demo, we use the Gantry Login Form widget. Below are the settings used in our demo.
Gantry Login Form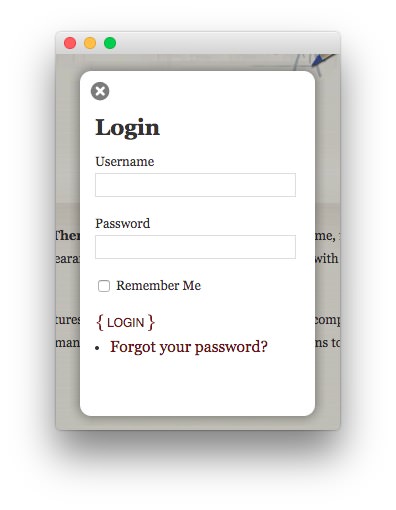 The login form located on the front page is actually a Gantry Login Form widget. Here are the widget options you will need to change in order to match the demo.
| Option | Setting |
| --- | --- |
| Title | Login |
| User Greeting | Hi, |
| Pre-text | Blank |
| Post-text | Blank |