Introduction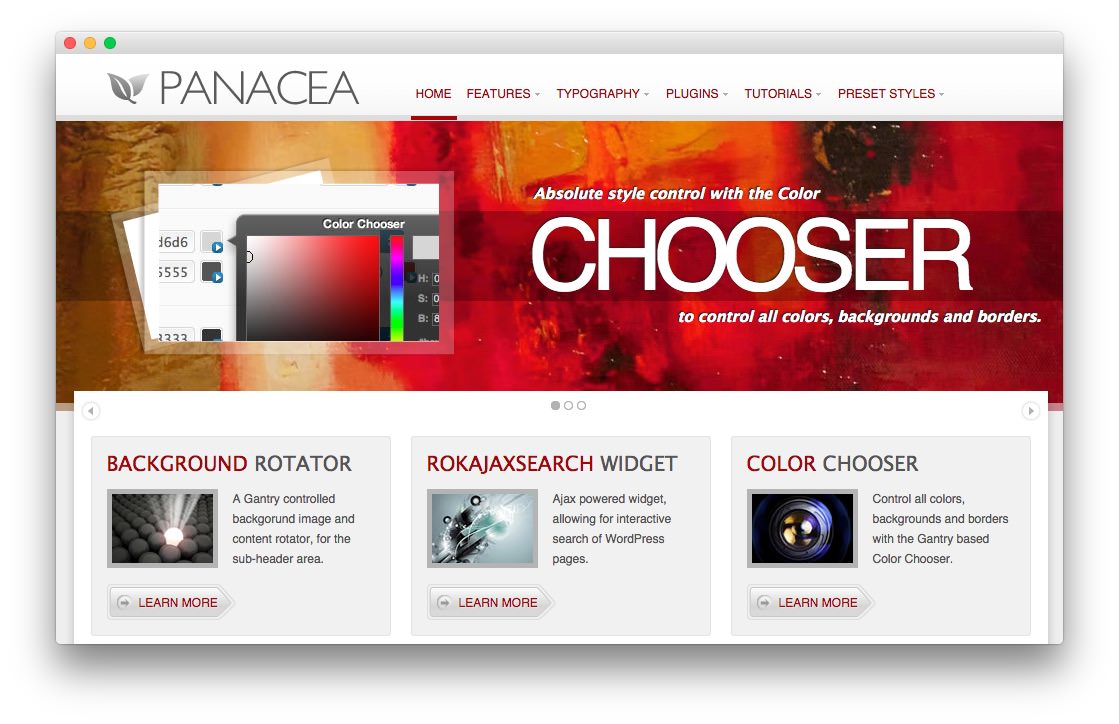 Panacea encapsulates stylistic freedom using its Color Chooser with 12 preset styles, allowing for easy style customization with just a few clicks. Offering an unconventional approach to such designs, combining ease of alteration with a mainstream appearance.
Requirements
Gantry 4 Framework
FF, Safari, Chrome, Opera, IE8+
PHP 5.4+
WordPress 5.x
NOTE: An updated version of RokCommon is required for Panacea to work properly. For more details on the Gantry Framework, please visit its Dedicated Website.
Key Features
960 Fixed Layout
9 Preset Styles
68 Widget Positions
24 Widget Variations
Fusion-Menu and Split-Menu
Custom Typography
iPhone Theme
iPhone Menu
Background Level Configuration
Background Rotator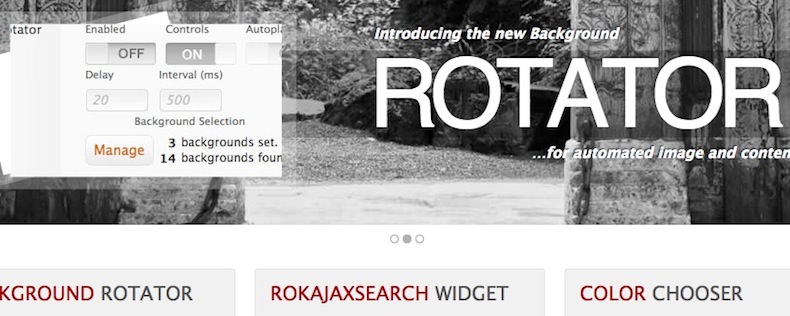 The Background Rotator is a Gantry Feature which offers basic background rotator functionality with content calling controls. Load posts from a set category and select images from the background manager to fully control the effect, it is very simple to use and edit.
Fusion Menu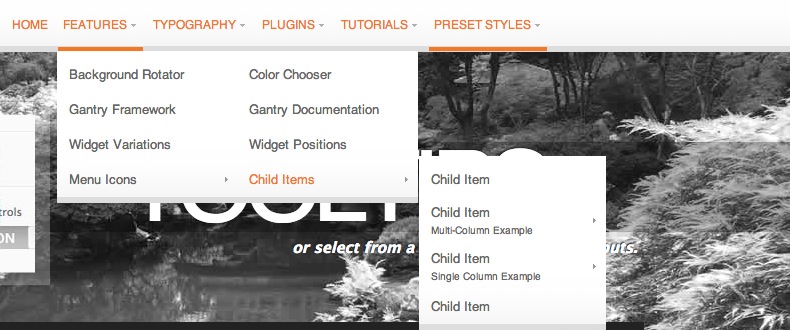 The Fusion Menu is effectively an advanced, CSS based menu system, which offers a wide range of per menu options, such as: inline subtext and icons as well as control over how menu items are distributed between columns.