Logo Section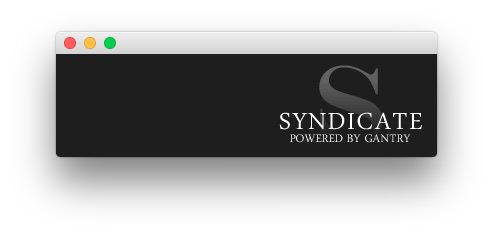 Here is the widget breakdown for the Logo section:
Gantry Logo
The first thing you will need to do is click and drag the Gantry Logo widget from the Available Widgets area of the Widgets menu to the appropriate section. Once this is done, the logo should appear in as it does in the demo. You can further customize this logo by following the instructions in our FAQ.
In this instance, the Per Style Logo option has been checked.