Introduction
Chapelco is designed with an intricate mix of subtle style elements to add depth and create a clean and professional appearance.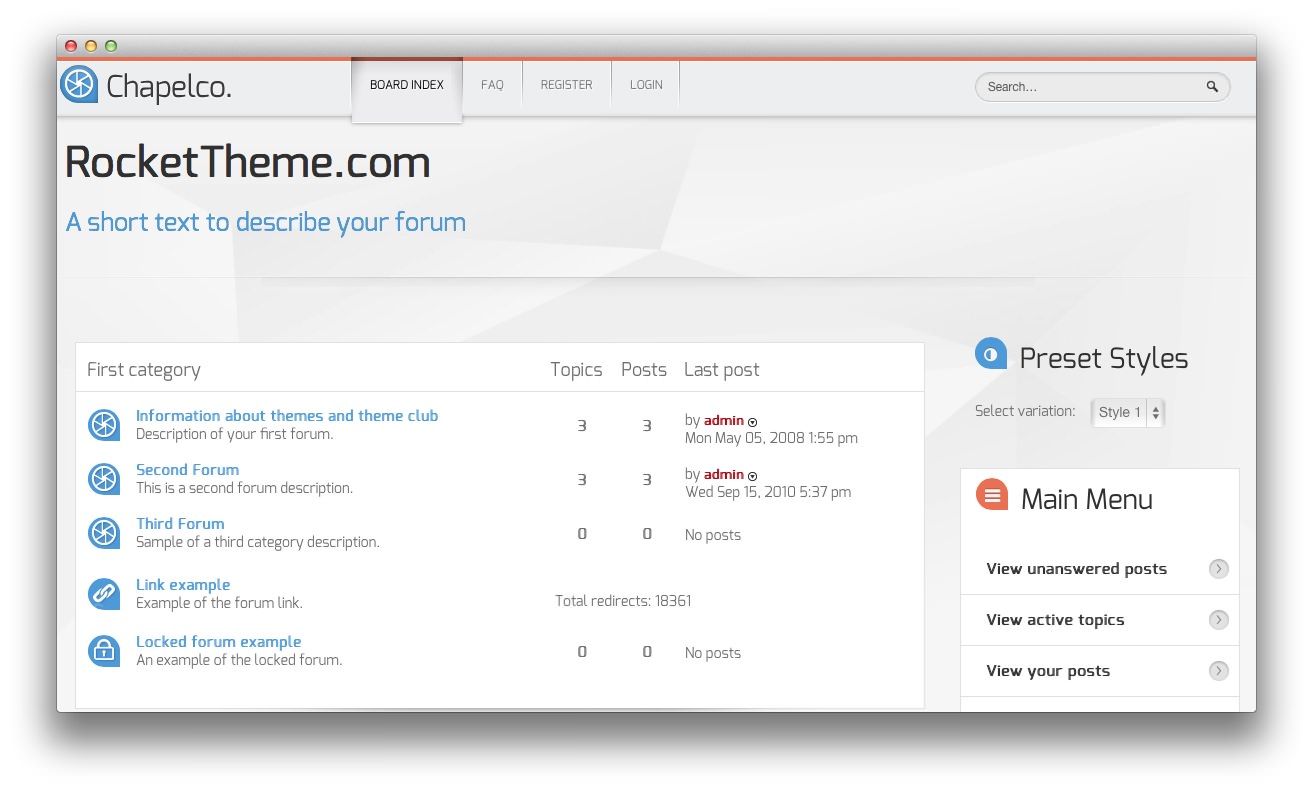 A standard array of powerful features and functions are brought to Chapelco via the RokBB Framework, a powerful phpBB style framework.
Features
Updated Google Web Fonts Support
Responsive and Fixed Layouts
9 Styled & Numerous Structural Module Suffixes
Extended configuration options
RokNavMenu Exporter Support
Community driven RokBridge support
Demo settings applied automatically
8 Preset Styles
Display modules in Tabs
Tabs Responsive Layout
RokBB 5 Framework
phpBB 3.0.11 Compatible
Various Configurable Module Positions
LoadTransitions
Customizable layout options
FF, Opera, Safari 4, IE8+ Compatible
NOTE: RokBB 5.0.4+ is required for Chapelco to work correctly. For more details on installing RokBB, please visit the Administrative Module installation guide. Also, this style presently only supports phpBB 3.0 and is not currently available for phpBB 3.1.
Responsive Layout
Chapelco's responsive grid system is designed for desktops, tablets, and smartphones. Each with minor modifications to enhance compatibility in each mode.