Introduction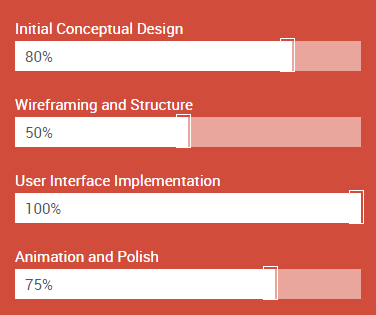 The Progress Bar particle gives you the ability to configure visual sliders that demonstrate information such as skill levels and progress.
Here are the topics covered in this guide:
Configuration
Main Options
The main options area of this particle's panel houses the item list, and no other settings.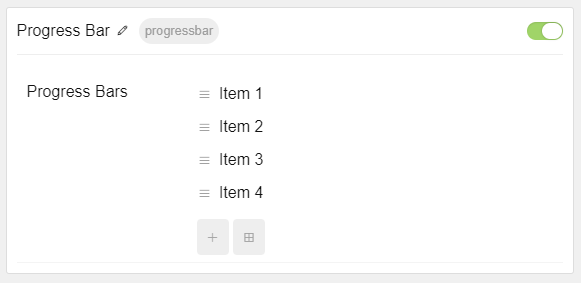 Tag Options
These items make up the individual tags applied to the particle.

| Option | Description |
| --- | --- |
| Item Name | This name is used to organize data on the back end and does not appear on the front end. |
| Item Title | Enter a title for the item here. |
| Progress Amount | On a scale from 0-100, set the number you would like to represent the progress. |
---