Introduction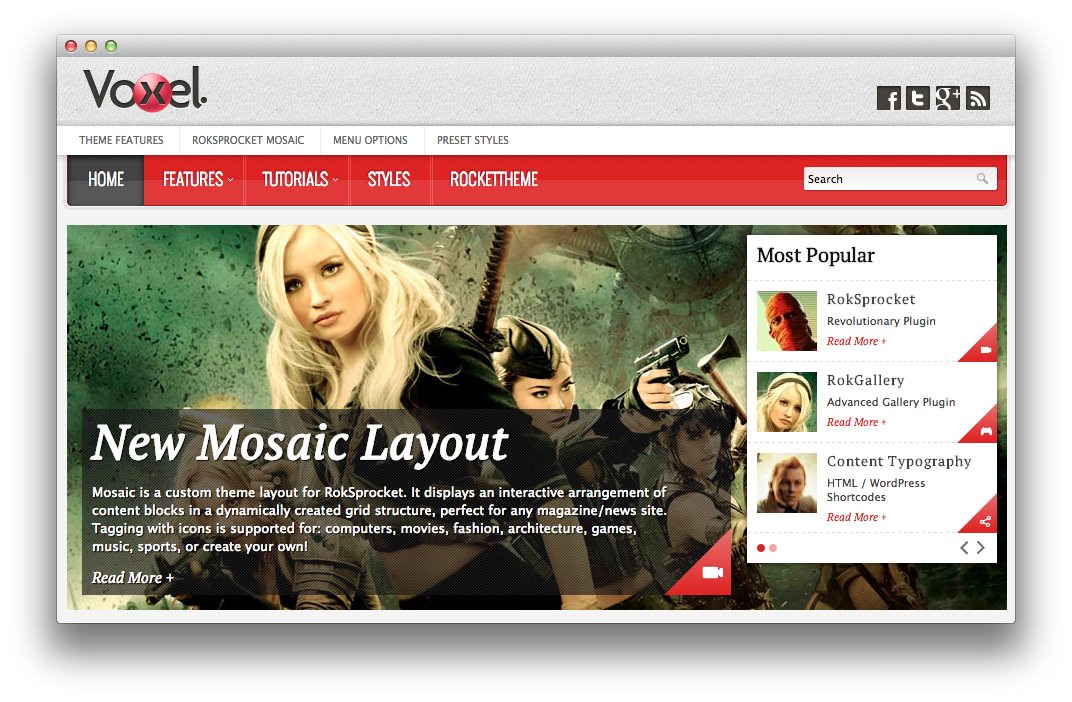 Voxel, the December 2012 theme release, is a magazine orientated design. Its elegant and engaging style provides a rich back-drop to your site content. The new RokSprocket Mosaic layout provides a powerful mechanism to easily show content, in a dynamic fashion.
The theme has support for various RocketTheme Plugins, as well as a beautifully styled menu, amongst other features, such as the Gantry Framework.
Requirements
Apache 2.x or Microsoft IIS 7
PHP 5.4+
MySQL 5.0.4 or higher
WordPress 5.x
Gantry Framework
NOTE: An updated version of the Gantry 4 Framework is required for Voxel to work correctly. For more details on the Gantry Framework, please visit its Dedicated Website.
Key Features
Responsive Layout
960px and 1200px Fixed Layouts
12 Preset Styles
82 Widget Positions
11 Styled and 26 Structural Widget Variations
Powerful Core Gantry Framework
iPhone/Android viewing support
RokSprocket Mosaic Layout Integration
Custom Content Typography
Fusion MegaMenu & Splitmenu
Load Transitions
FF, Safari, Chrome, Opera, IE7+ Compatible
W3C XHTML 1.0 / CSS Valid
RokSprocket Mosaic Layout

Mosaic, a new theme layout for RokSprocket, that presents content in a dynamic and interactive grid structure; perfect for magazine sites. The grids auto-align, so it does not matter if you have different sizes for images or text.
Intuitive User Interface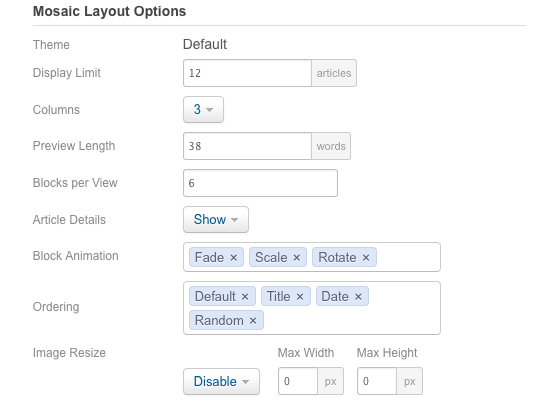 RokSprocket is a very powerful and full featured extension that is a real game-changer when it comes to displaying content in WordPress. The plugin itself, follows RokGallery's revolutionary approach to UI and implements a stunning new compound filter system based on OS X's Finder functionality.