Introduction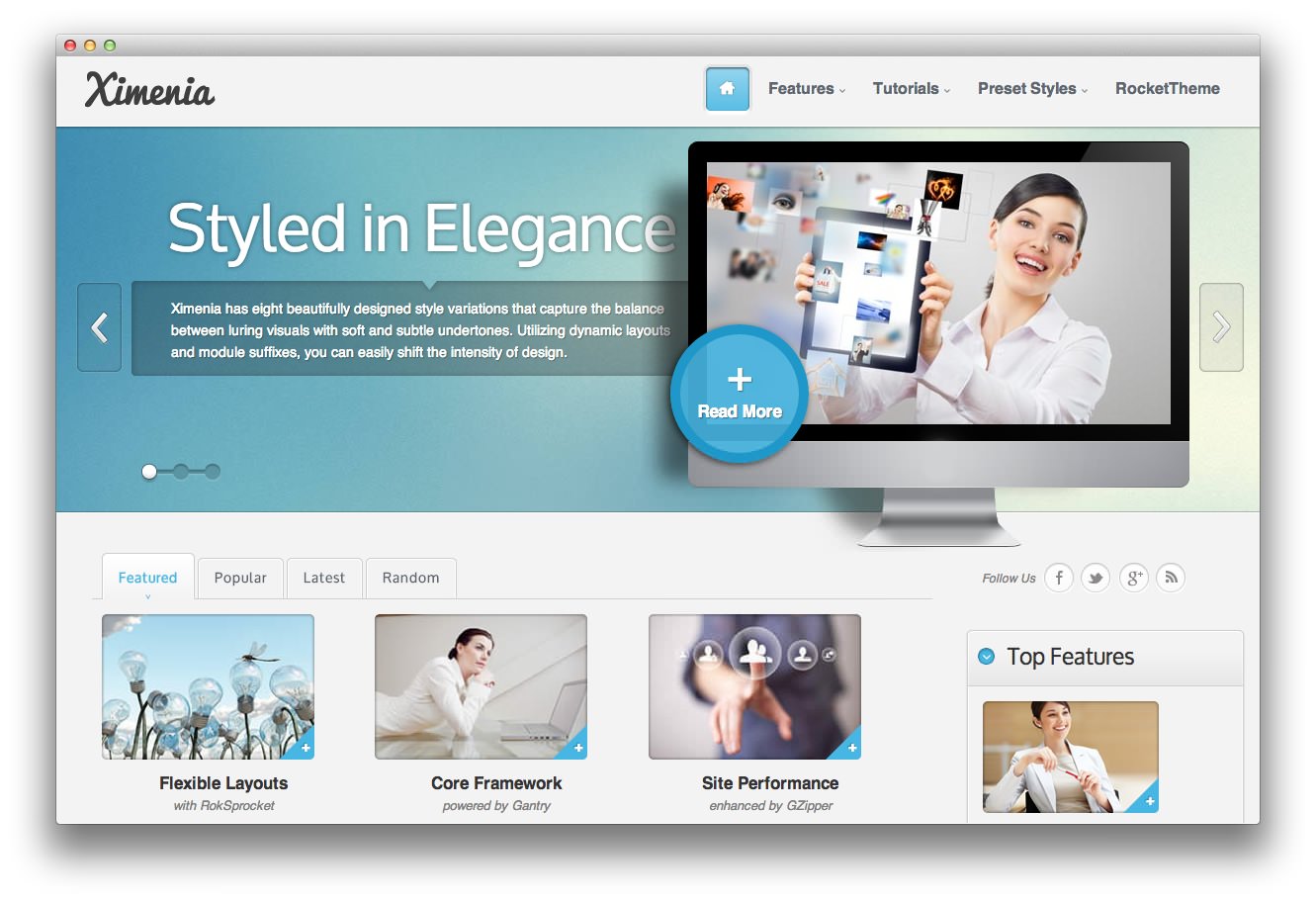 Ximenia, the February 2013 theme release, is an elegant, subtle and conservative design, with soft tones and shapes to bring focus to your content. The theme is perfect for any corporate-type site that prefers a more moderate, but still visually luring appearance.
An assortment of core RocketTheme Extensions, such as RokSprocket and its multiple layout modes, have theme-based styling to apply integrated visuals for the additional functionality offered.
Requirements
Apache 2.x or Microsoft IIS 7
PHP 5.4+
MySQL 5.0.4 or higher
WordPress 5.x
Gantry Framework
NOTE: An updated version of the Gantry 4 Framework is required for Ximenia to work correctly. For more details on the Gantry Framework, please visit its Dedicated Website.
Key Features
Responsive Layout
8 Preset Styles
82 Widget Positions
10 Styled and 25 Structural Widget Variations
Extensive RokSprocket Integration
Powerful Core Gantry Framework
iPhone/Android viewing support
Custom Content Typography
Fusion MegaMenu & Splitmenu
Load Transitions
FF, Safari, Chrome, Opera, IE7+ Compatible
W3C XHTML 1.0 / CSS Valid
Integrated Styling for RokSprocket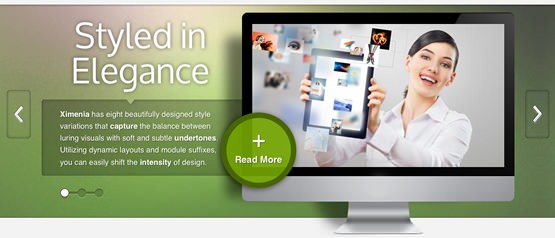 The varying layout modes of RokSprocket: Headlines, Features, Tabs and Mosaic; all have Ximenia-specific styling, as seen on the Ximenia Demo site. RokSprocket is a powerful content widget with an intuitive administrator interface.