Bottom Section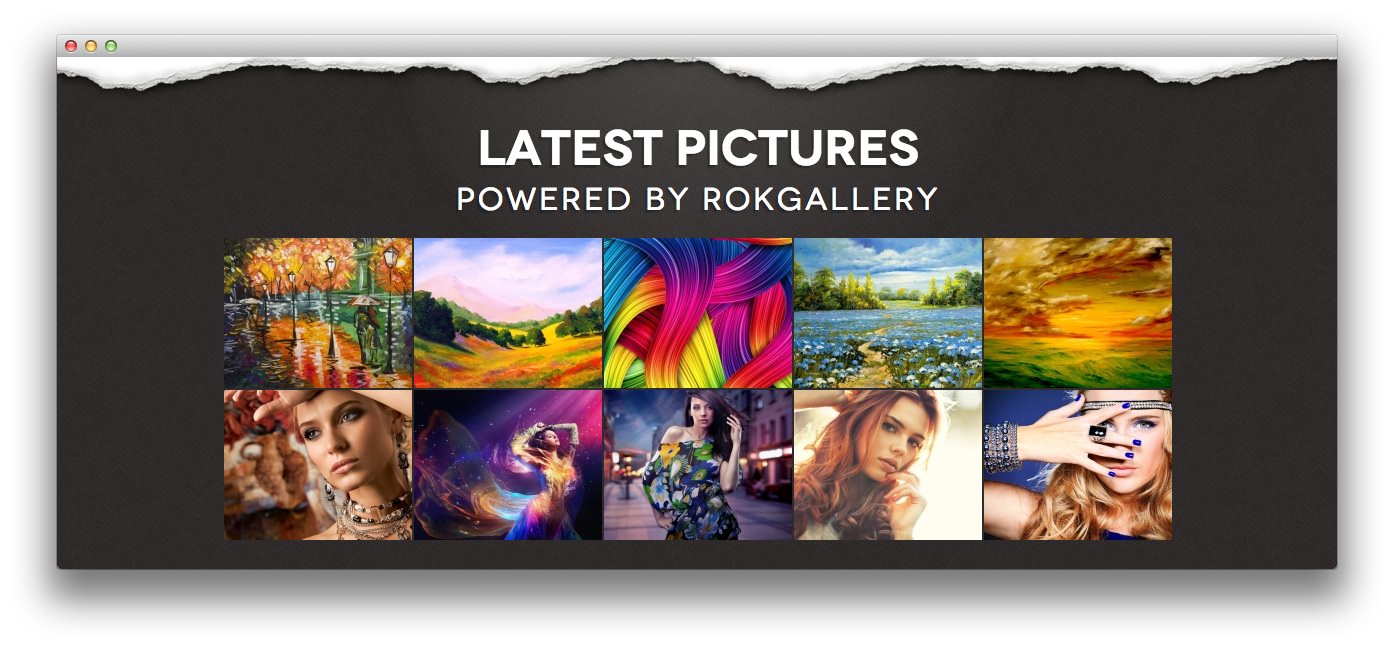 Here is the widget breakdown for the Footer section:
Text
The Text widget in the section is pretty simple and straightforward. You will need to enter the following in the main text field.
<span class="paneltitle">Latest Pictures</span>
<span class="panelsubtitle">Powered by RokGallery</span>

Here is a breakdown of options changes you will want to make to match the demo.
Enter nomarginbottom nopaddingbottom in the Custom Variations field.
Leaving everything else at its default setting, select Save.
RokGallery
This RokGallery widget utilizes RokBox to display images in a way that does not distract from the visual elements of the theme. RokBox is required for this feature to work.
Here is a breakdown of the widget options:
| Option | Setting |
| --- | --- |
| Link Type | Link to RokBox Full Image |
| Show Title | No |
| Show Caption | No |
| Sort By | Order |
| Sort Direction | Ascending |
| Slice Limit | 10 |
| Gallery Style | Dark |
| Gallery Layout | Grid Layout |
| Grid Columns | 5 |
| Custom Variations | nopaddingall nomargintop |
This will create the widget, but you will need to actually build the gallery using RokGallery. We go into detail on how to use RokGallery in our official guide.