Introduction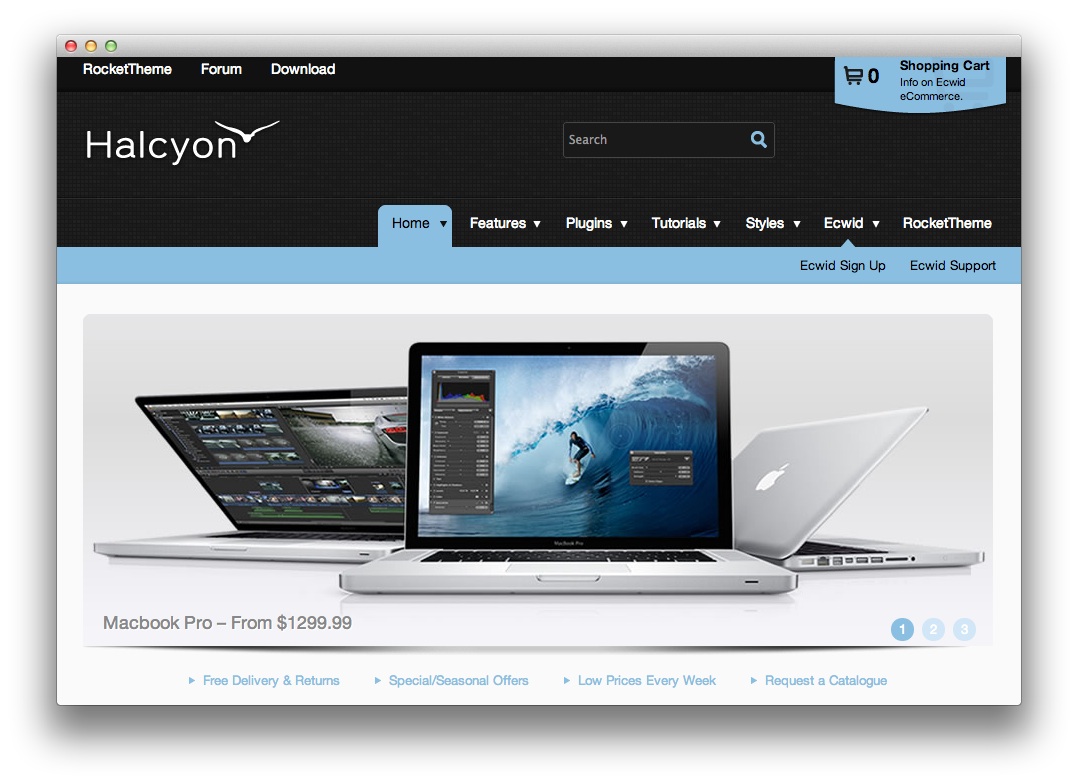 Halcyon is elegant and subtle, reflecting a conservative design, perfect for deployment on a professionally or commercially orientated site, or as a platform for individual customization. The theme has integrated styling for Ecwid, a 3rd party eCommerce solution.
Requirements
Apache 2.x or Microsoft IIS 7
PHP 5.4+
MySQL 5.0.4 or higher
WordPress 5.x
Gantry 4 Framework
FF, Safari, Chrome, Opera, IE8+
NOTE: An updated version of RokCommon is required for Halcyon to work properly. For more details on the Gantry Framework, please visit its Dedicated Website.
Key Features
960 Fixed Layout
10 Preset Styles
80 Widget Positions
59 Widget Variations
Fusion-Menu, Split-Menu, Splice-Menu
Custom Typography
iPhone/Android Theme
Mobile Menu
SpliceMenu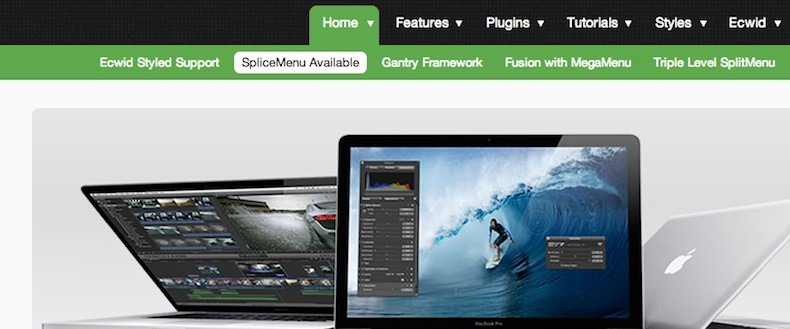 SpliceMenu is a menu option that combines the dynamic, animation-based features of Fusion, with the dropline and sidemenu approach of SplitMenu. The dropline appears on hover, and all further children appear in the sidebar, or another configurable location.
Mobile Theme

Halcyon is available in a fixed layout, with a separate mobile layout for iPhone and Android devices. These mobile layouts can be configured via our Gantry admin. We also include a set of position aliases that provide you additional control over your mobile content.