Extension Section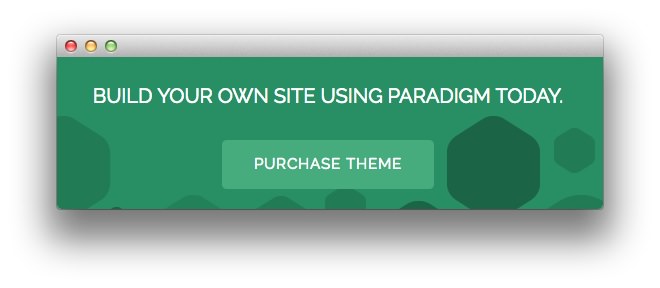 Here is the widget breakdown for the Extension section:
Text
This section of the page is a standard text widget. You will need to enter the following in the main text field.
<p class="largemargintop largepaddingtop">
    <a href="#" class="readon rt-uppercase">Purchase Theme</a>
</p>

Here is a breakdown of options changes you will want to make to match the demo.
Set the Title to Build Your Own Site Using Paradigm Today..
Switch the Align Variation option to RT-Center.
Enter fp-extension in the Custom Variations field.
Leaving everything else at its default setting, select Save.